It's been a while since I touched anything with OpenRA, so I thought it'd be fun to hack on something. I decided to add support for TS/RA2 voxels.
The underlying framework is done, but there's still a bunch of polish and integration that would need to be done to make it shippable.
The two most important things left to solve are adding appropriate Z coordinates to the 2D code to allow proper overlapping of units (right now, voxels are rendered above the terrain, but behind everything else), and culling interior faces to improve performance (Each airship in the screenshot below is 430k triangles right now).
A couple of demo screenshots: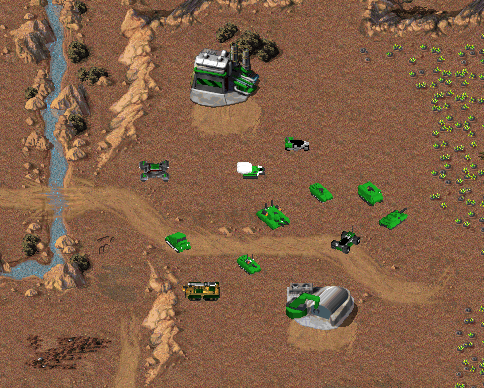 Tiberian Sun ships a bunch of C&C/RA1 units in voxel form, but some of them are broken (e.g. MRLS turret, and a Jeep voxel with an inconsistent hva).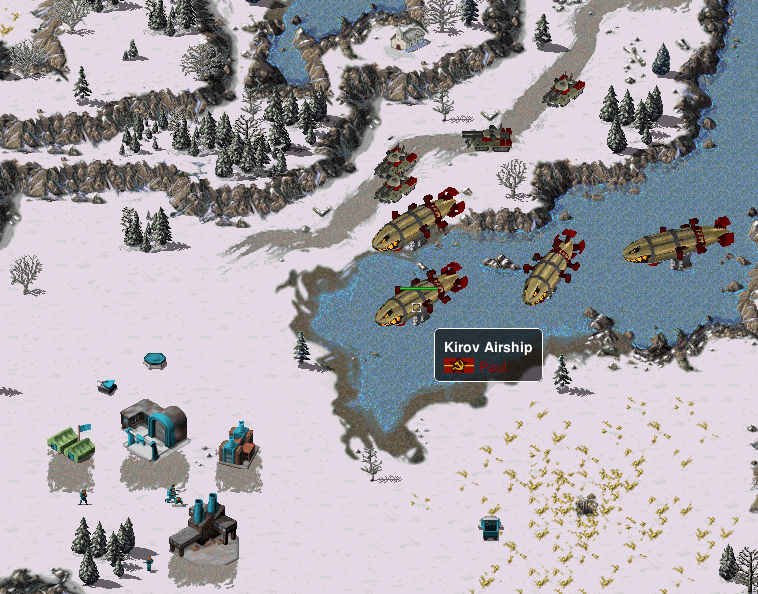 Kirov Reporting!
Code is available at
pchote/OpenRA/voxels
.