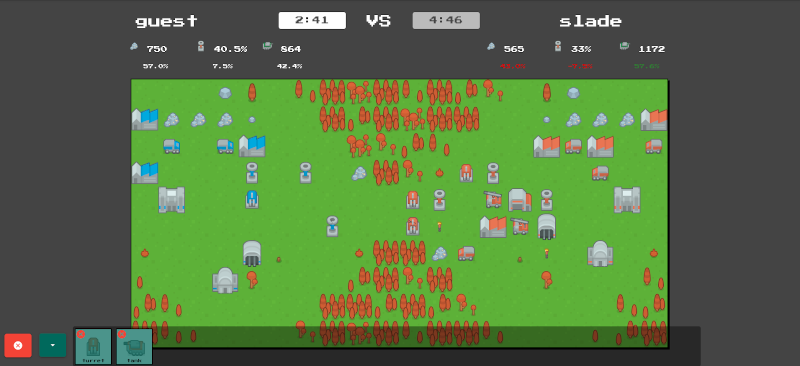 Hello everyone,
i hope i am not breaking any rules...
I'm a huge fan of red alert and openra and a couple of weeks ago i had the idea of mixing old school RTS with chess. I developed a 1v1 online turned based game which is a take on this concept.
It's in open beta now, and i figured you guys might be interested to give it a shot !
Let me know what you think about it, any kind of feedback would be appreciated.
You can test the game here:
https://ticktank.io
Thank you for your time

Here is a hastily made trailer :
https://www.youtube.com/watch?v=snief_92wy4