Rulebook
The entries
Popular Vote
The Outcome
This day was postponed several times due to various reasons, but finally here it is. The die has been cast, the jury has voiced its verdict, the map contest results are in!
Note: Jury's scores across 5 map criteria plus bonus were combined and converted to points value which is reverse of map rank (i.e. for 36 competitive maps map that has the biggest total score will get 36 points, second map - 35 points, last one - 1 point). This is done to equally scale the votes between juries. Points are then summed up to give a final score, 36*4=144 max for competitive, 4*4=16 max for modded, 7*4=28 max for casual.
Competitive map
This was obviously the most contested prize, with votes spreading quite drastically across the jury, which is probably a good thing showing that the jury had diverse views on the maps.
Note: results are updated because of the voting issue (see below in thread comments)
#1.

$45

Zapped
(112 points)
Author:
Kyrylo Silin
RC link:
https://resource.openra.net/maps/28037/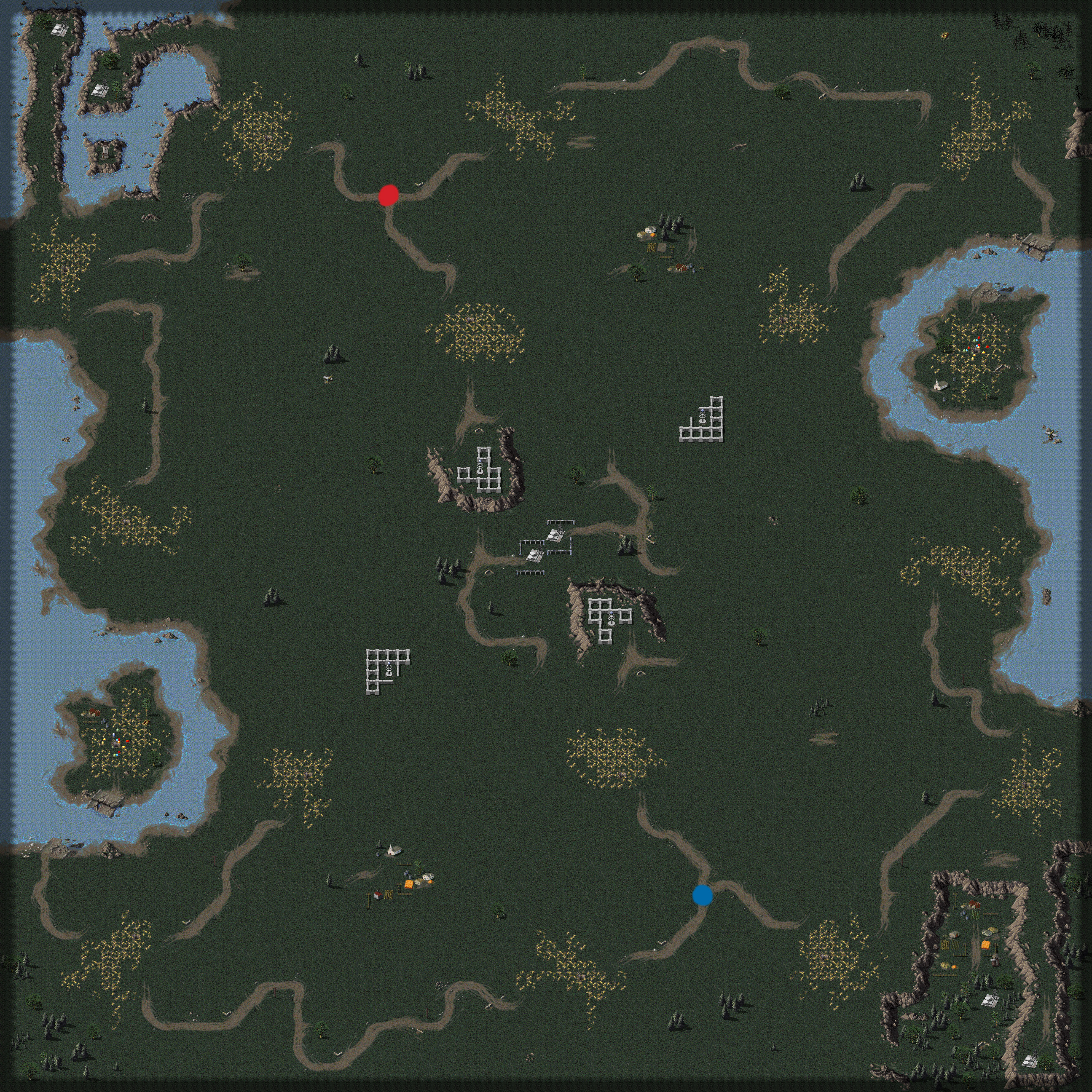 Tesla coil galore design by established map maker Kyrylo Silin got the prize
[after correct results weighting which is totally my fault]
.
#2. Undisturbed (110 points)
Author:
CRLF
RC link:
https://resource.openra.net/maps/27808/
Perfectly balanced and shiny looking TD map deservedly got into top3.
#3. Uzala (108 points)
Author:
bµg
RC link:
https://resource.openra.net/maps/28350/
Modded map
Least contested, but objectively the most effort category. Short timespan given for map makers to produce the map made it especially difficult task.
#1.

$45

Tanya's Gambit
(13 points)
Author:
NoobMapMaker
RC link:
https://resource.openra.net/maps/28248/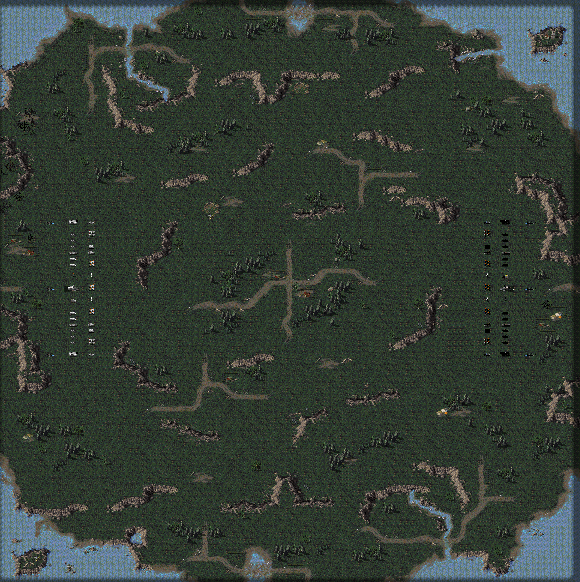 Simple and fun concept made this one stand out and immediately get the people's hearts. And still has a lot of reserve for further crazy stuff added to it. Kudos to NoobMapMaker for finally entering the contest as a map maker

#2. Mercenaries 8b/Prophecy (10 points)
Author:
MustaphaTR
/
Kiraye
RC link:
https://resource.openra.net/maps/28103/
/
https://resource.openra.net/maps/28554/
With not a lot to choose from, these mission-mode maps for Dune2000 got the joint second place. Noting that Mustapha's coop got "penalty" points due to some problems with finishing the mission (all enemy buildings destroyed, but probably some loose infantry stuffed somewhere).
Sacrifice
also has some fresh unit ideas that can further be incorporated into one of the existing RA mods or expanded into a mod of its own.
Casual map
I'd suggested some 1v1 maps to be moved to this category as they looked like being better placed here, but in the end this was still confined solely to team/FFA maps.
#1.

$45

Sands of Time
(23 points)
Author:
james.bong
RC link:
https://resource.openra.net/maps/27806/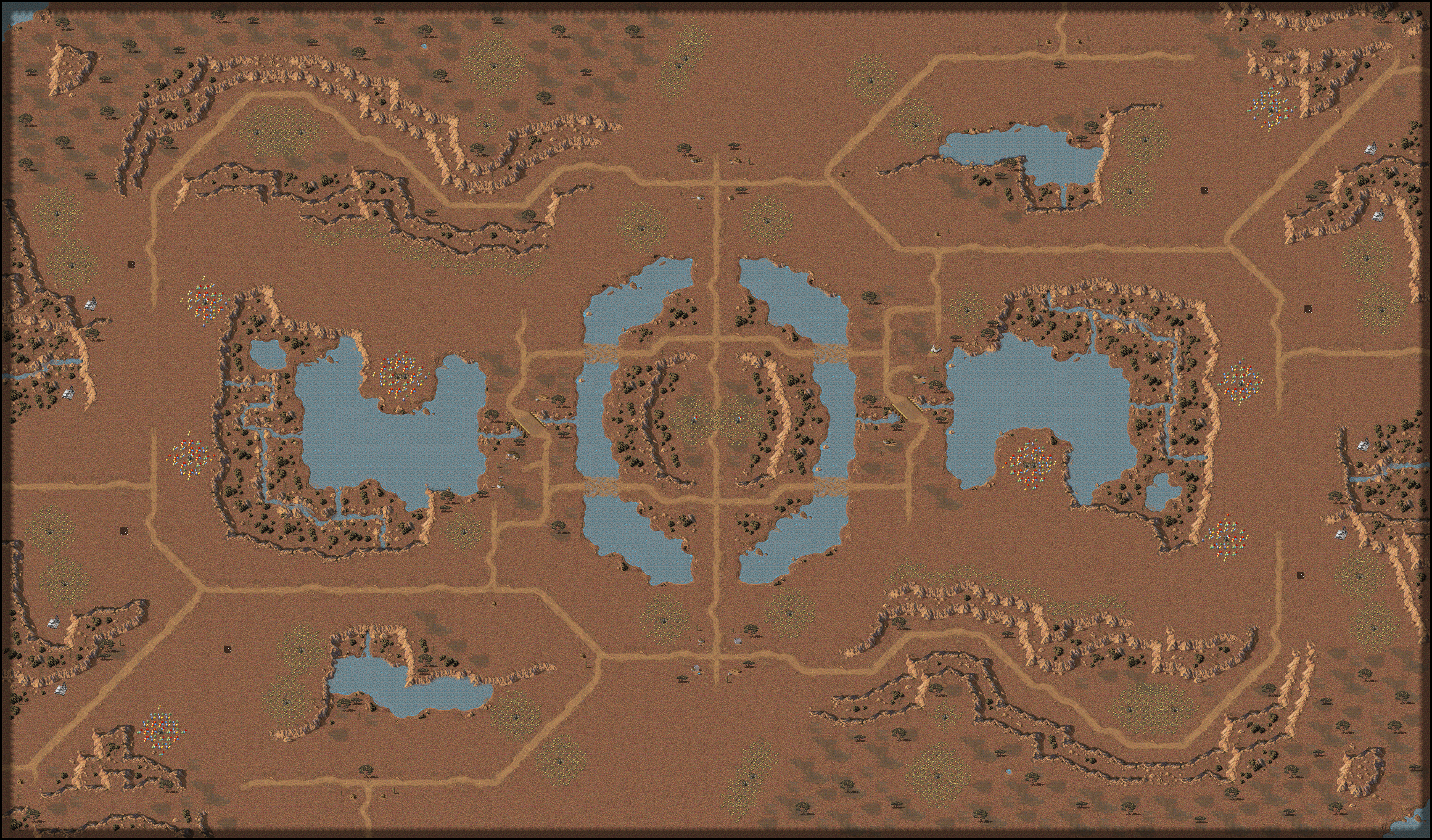 James has already proved himself as a detailed and scrutinized maps creator, this one is no exception. Getting max points for visuals and not letting other map aspects slip away, Sands of Time got the first place, outgunning the competition.
#2. Spoils of War (21 points)
Author:
KOYK
RC link:
https://resource.openra.net/maps/28211/
Coming close, but not close enough. Definitely the asymmetric nature of this team map made it stand out as it tries to introduce some "forced" roles for players in a team and diversify the battle across different points of the map.
#3. Surrounded (18 points)
Author:
Sire
RC link:
https://resource.openra.net/maps/28328
The rare concept of asymmetric team map got it the third place. Would definitely like to see more of these in the future, though maybe it is harder to properly set the players in teams for it to be even and fun for both parties.
Popular vote
Last but not the least, the open vote across all the maps. Sadly, not a lot of community members involved in voting (cmon guys, 47 maps and only 8 people involved!). Still, a vote is a vote, and here are the results.
#1.

$15

Beyond Destruction
(9 points)
Author:
N/a
RC link:
https://resource.openra.net/maps/28376/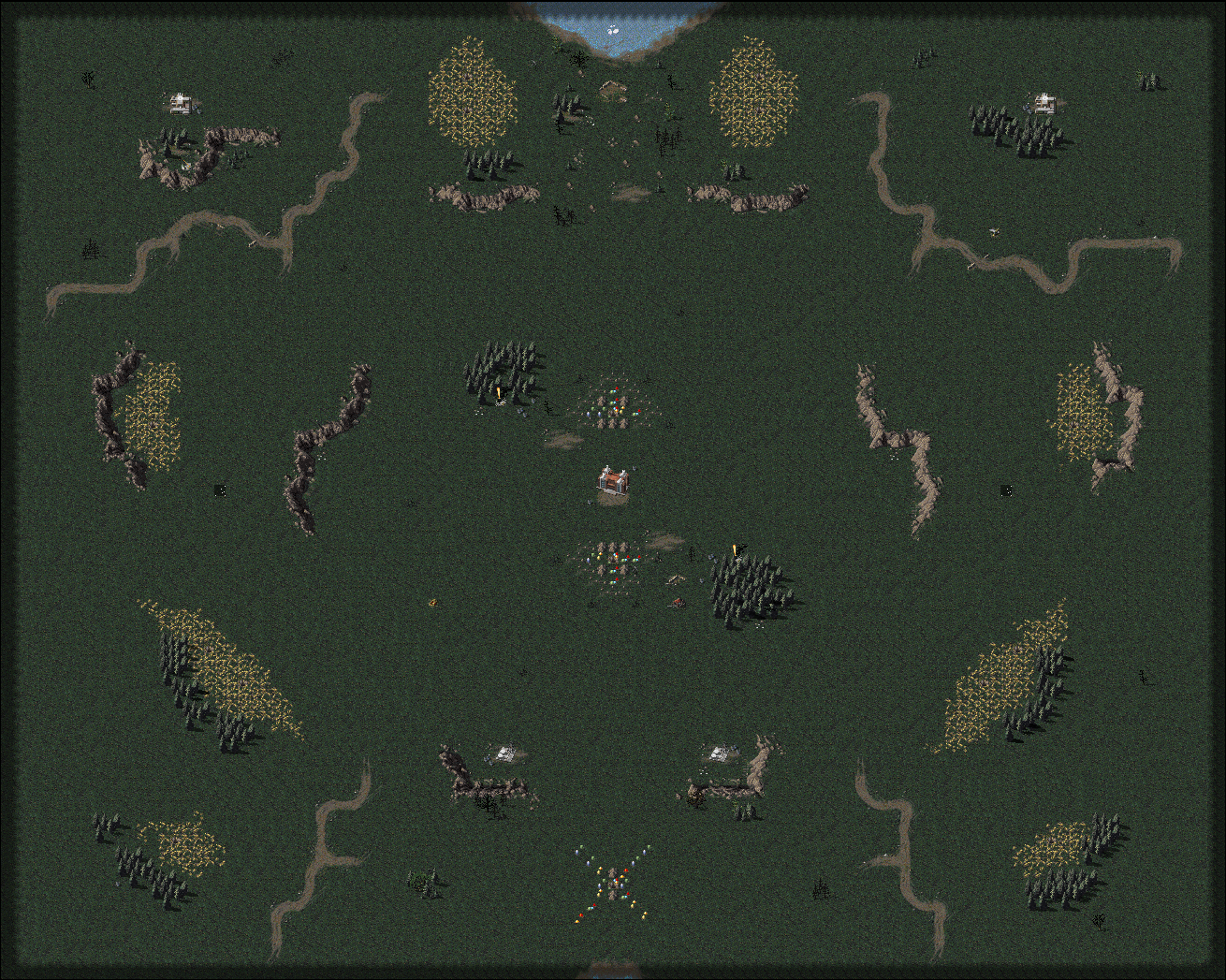 Trademark style map by N/a with blocked gem mines and non-common capturables (advanced power plant? hold my beer), also having a lot in common with the golden oldie Warwind.
And then, I made a mistake by forgetting to remove "Lesson in Arrakis" from the list, so Materianer picked it for the points, but then changed the vote after I made a notification about it. This promoted Mustapha's "Mercenaries 8b" into joint first with 9 points, but was made after the vote deadline, so got me into trouble of getting the right vote results. I decided to just drop another $15 for the second popular vote prize to make it fair and cover my mistake, and the coop mission surely deserves it.
#1.

$15

Mercenaries 8b
(9 points)
Author:
MustaphaTR
RC link:
https://resource.openra.net/maps/28103/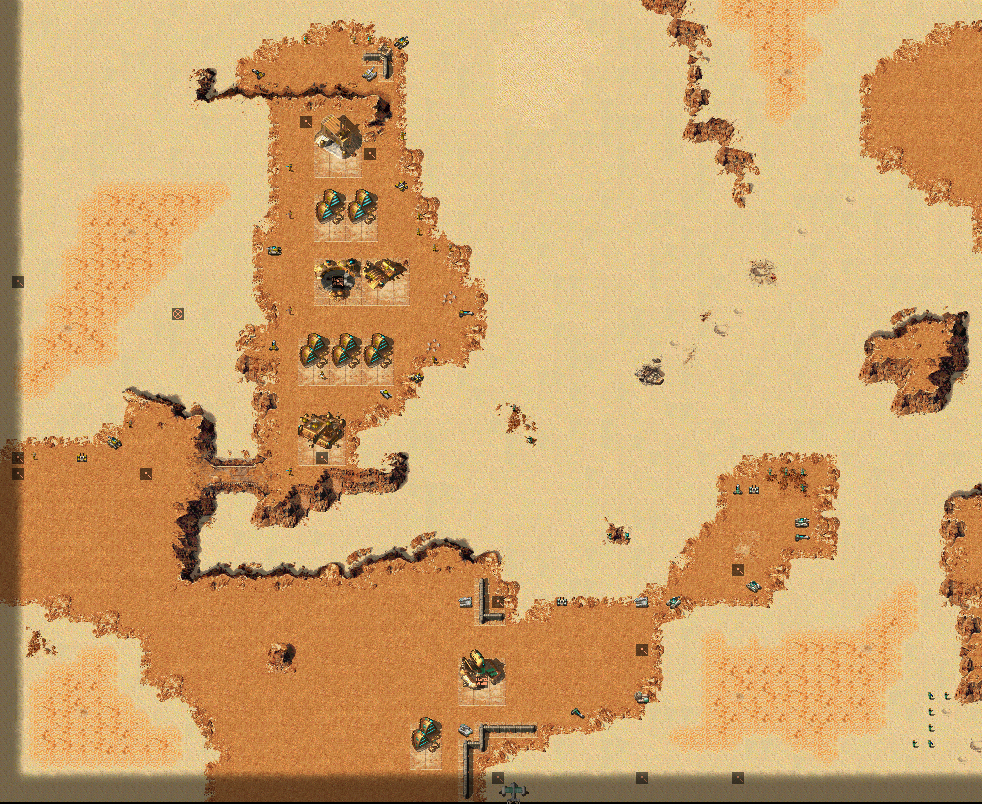 Result calculations:
Jury Vote
Popular Vote
All winners (namely Kyrylo, NoobMapMaker, james.bong, N/a and MustaphaTR) please provide me or Blackened (preferably both) with a paypal-active email to send you the prizes.