Hey guys I took some time to make/remake the TD beta bridge as a functioning bridge.
I felt I had to change the colour because I'm using it in my mod & the terrain is in RA palette. (The RA palette misses a lot of cool blue / greys so the bridge ends up looking purple) I chose light grey to try & resemble concrete, like overpass bridges.
Let me know what you think!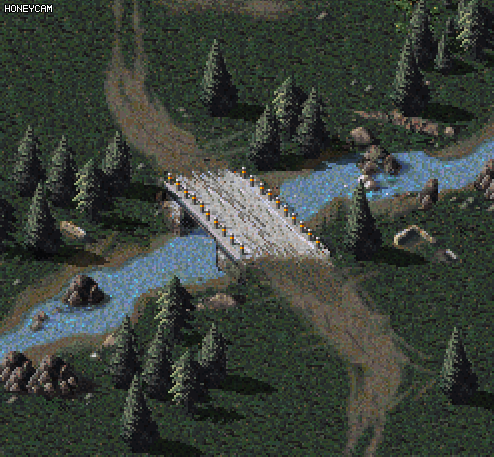 Heres the original for comparison; note the blue colour
Updated: Changed it to a gif