Current world situation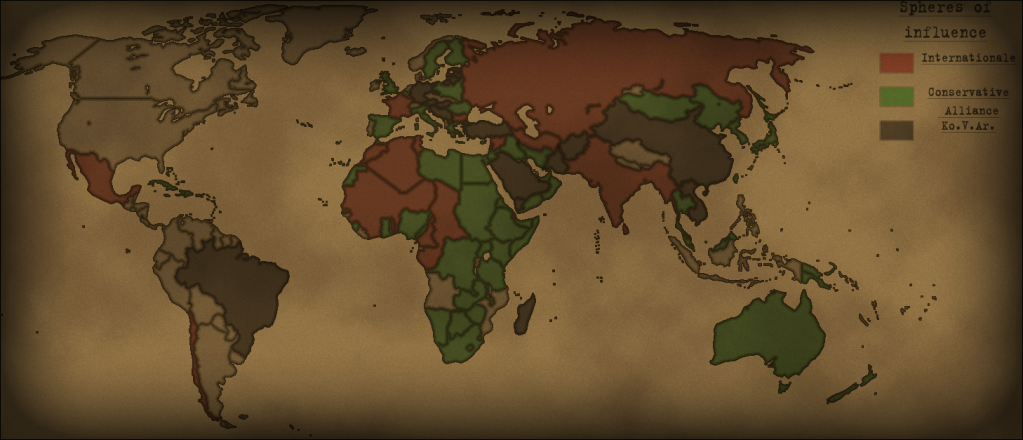 Green - Conservative Alliance
Red - The Internationale
Black - Kollektive Verantwortung der Abwehr (or KoVAr, Ko.V.Ar., the Collective, or how you like to call it.)
Welcome back commander. Its not the same situation as it was in the past, is it? You're probably asking where's Stalin? Well, it seems he died in 1917. Yet where is Hitler? As well, dead in 1929. What happened to the Soviet Union? Apparently, there was only a temporary war against the national movements back in the early 20's, yet the communists never came to power. Then what happened?

Current year is 1946, and no major wars have occurred until now. Yet things are changing.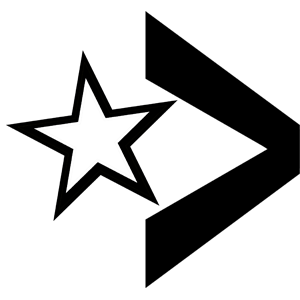 The Internationale.



The mighty Russian State was shattered by the 1917 Revolution and the chaos left after the unstable State had to fight a war against the Eastern European states. However, it didn't loose as it was supposed to loose after the peace of Brest-Litovsk. The Socialist-Revolutionaries are staying in Power, and a international alliance ("The Internationale") has been created, with a Socialist Indian Republic by its side together with a increasingly close France and Mexico.





The Conservative Alliance



The former Entente - divided by the new turn in which France joined the Internationale - is now The Conservative Alliance, made out of either monarchies, either autocratic states. Whilst it seems like the most democratic alliance, it is not: Their states might have titles such as "Constitutional Monarchies", or "Presidential Republic", but don't let yourself fooled.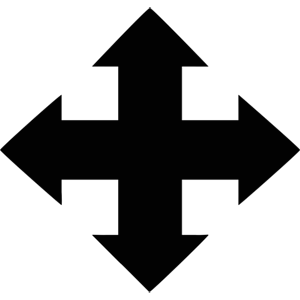 Ko.V.Ar.



Die Kollektive Verantwortung der Abwehr (Ko.V.Ar.) is probably the most militaristic alliance of the above. Whilst it is the most advanced military alliance, it can be criticized for being made out of irredentist interests and megalomaniac leaders. Its main powerhouse, Germany, currently ruled by a military junta seems to be arming for war. Its main military supporters are Brazil and China.

This Commander, is all I can inform you of. You'd better prepare for war.
****
Right, now passing over the storyline, I've got a tiny issue here. I removed ALL buildup entries in sequence.yaml in the game, yet I get crashes when I do this. I tried putting 0 at the as the end of the buildup sequence (0-0) yet that doesn't work as well. Any suggestions? Is there anything I am missing?