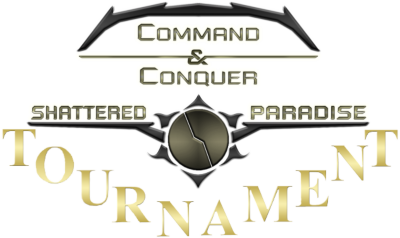 Welcome back, Commanders! Bring your respirators, we're going to reclaim the Red Zone!
As most of you may know, the 3rd party mod
Shattered Paradise
has recently been released to the public.
It has been playtested a lot on recent livestreams, and after playing more than just my fair share of matches, I can boldly claim that SP fulfills all the criteria of a competitive game. It offers deep and intricate mechanics, diverse strategies and five wildly different factions, with all these pieces falling in the right place to create one of the most demanding and well-rounded gameplay experiences.
To put this statement to the test, I am going to host a
3-day Shattered Paradise tournament
from
December 21st, 2018
to
December 23rd, 2018
.
That's where
you
come into play!
We are looking for the best and most competitive 1v1 players to fight in the desolate wastelands of Shattered Paradise over a prize pool of
$ 50 USD
.
Has this piqued your interest? Sign up
here in this thread
or
via direct message to @FiveAces on discord
!
More details on the tournament mode:
Preliminary Rounds:
One versus One, Single Elimination, Best Of 3
Finals:
One versus One, Single Elimination, Best Of 5
Prize Pool:
$50 - FiveAces
Timetable:
Preliminary Round 1:
Dec 21st, 6pm UTC - 11pm UTC
Preliminary Round 2:
Dec 22nd, 6pm UTC - 11pm UTC
Finals:
Dec 23rd, 6pm UTC - 11pm UTC
Cash Prize Split:
50% - First Place
30% - Second Place
20% - Third Place
Livestream:
https://www.twitch.tv/fiveacescheckmate
Game Settings:
Starting Cash $ 5000
Explored Map on
MCV only
Fog of War on
Debug menu off
Map pool:
To be announced
Faction Choice:
Players are allowed to pick factions at will on a per-game basis. All faction matchups are allowed.
Officials:
FiveAces, SoScared, ZxGanon
Download the mod:
https://www.moddb.com/mods/shattered-paradise/downloads
Shattered Paradise Discord Server:
https://discord.gg/hk428Wk
Want to contribute to the prize pool?
https://streamlabs.com/fiveacescheckmate
Welcome to the Red Zone, Commander!